FAN
CONVERSION.Com
---
(C) Copyright AirWind Mechanical 2007 to 2015. All rights reserved.
---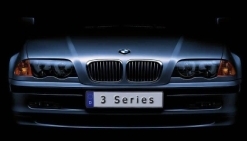 History:
FanConversion.com is owned by AirWind Mechanical a subsidiary of Frontier Auto (a prior eBay Power Seller) and was founded in Dover, Delaware in 1994 by The Frontier Family of products. Their engineering background, passion for old cars, and desire to liberate information hidden behind the auto parts store counter led the family to start FanConversion.com
Returns:
Everything we sell is returnable for full credit within 30 days (except certain special orders marked "No Return). If you're not satisfied with something, you may write our customer service email at frontier5ales@yahoo.com or call 757-328-0616. (in your email, please tell us your order number, the item and the reason for the return). If a fan will not fit, don't try to "make it fit" and risk damaging the fan or your car (or yourself). We won't accept responsibility for any item damaged while installing and returnes of damaged items will not be credited (and you don't need the aggravation of doing a job twice!) so please inspect the part before you start the conversion project.

Returns go to different locations, depending on the type of part and the reason for the return. You must send the return to the correct location and include the return instructions in the package to receive credit. Returned items must be complete, clean and unused. Please don't paint the part, install the part or throw away the box until you're sure the fan you have is the fan you need! Please do not write on or alter the box in any way. We cannot issue return credit for fans which have been installed, painted, modified or returned without a Return Authorization.

Shipping charges are not refundable unless the return is due to our mistake. If you decide you don't need a part, we don't mind taking it back but we can't recover the shipping cost.

Refunds typically take 1-2 weeks to be issued. Providing us with a return tracking number will ensure a faster refund. Refunds will be issued in the same form as you paid, (i.e. PayPal Credit card payments will receive credit to the same account that was used to place the order). You will receive email confirmation from PayPal when the refund has been issued.
Company Today:
FanConversion.com ships thousands of pre owned fans to customers throughout the continental United States and Canada, including APO/FPO addresses. The owner of FanConversion.com is a degreed Mechanical Design Engineer and a Master Mechanic who can assist with most conversion projects.
Customer Service:
Exceptional customer service is a top priority at FanConverison.com. Business hours and contact information-including our phone number-are on our Contact Us page.
Privacy:
We respect our customers and their privacy. We do not telemarket. We do not sell or rent customer information to anyone.

We do participate in conversion tracking programs offered by Google, Yahoo and other search engines which use a cookie placed by the search engine to track the number of search users that place orders. The statistics produced by these programs help us decide if the cost of advertising on search engines is worthwhile. These programs apply only if you found us using a search engine and agreed to accept their cookie.

We do not store customer names, addresses,and phone numbers in our database.

Our website uses the latest "128-bit" SSL encryption to keep your information secure. Credit Card and eCheck payments are made securely through PayPal, giving the customer the highest level of security.
Warranties:
All our products, except those marked "Closeout", carry a full replacement warranty. We sell the most recognized brands in the industry, so you can buy with confidence. With PayPal payments, you are covered with their stellar buyer protection policy and beyond that, we offer a full refund on items that can no be replaced.

If you install a part and it doesn't work properly or doesn't last as long as it should, please contact us first, and we'll assist you in making contact with the manufacturer to file a warranty claim. Depending on the nature of the problem, ask that the part be returned to the factory for inspection. (Be sure to save your PayPal and Fanconversion.com receipt as proof of purchase.)

If you have questions about the warranty on a particular part, please e-mail us.
Shipping:
We use a flat rate shipping charge for our fans and relay kits

We try to make our shipping charges match what carriers charge us. We do not consider shipping a "profit center" -- on the contrary, we pass on to customers the discounts we receive from carriers. For most shipments the shipping cost does include more than just the postage. As with most companies, there is a handling cost. However, our shipping cost will be much lower than the industry standard.

We do not combine shipping unless you are purchasing multiple relays or relay kits. In that those cases each additional port is one half of the initial shipping charge